Beauty from Japan. From our world to yours.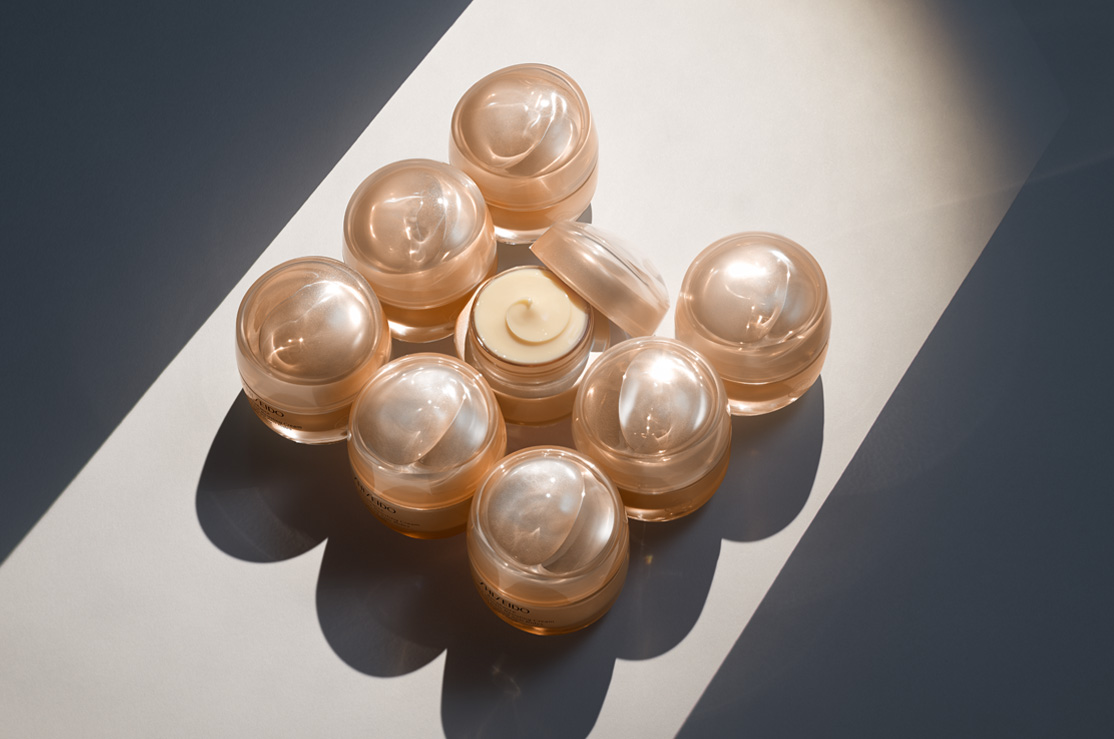 Sleep Debt: What Is It
and
How Can You Repay It?
If you're not getting enough sleep, it will show on your face. Here's how to refresh your skin and banish the aging effects of sleep debt.
Story by Sarah Lillywhite
Let's talk about sleep. You might think the odd late night or early morning here and there will have little effect – after all, with our busy lifestyles and 24/7 connectivity, who can avoid losing some zzzs? However, regularly missing out on those vital eight hours or suffering from insomnia means building up chronic sleep debt, which in turn has very real consequences for your skin.
WHAT IS SLEEP DEBT?

Experts say we should be getting seven to nine hours of sleep a night, but more than 60% of women are actually getting much less. As your levels of missed sleep – or sleep debt – mount, you may experience fatigue and memory loss, among other more serious health concerns.
HOW DOES IT AFFECT YOUR SKIN?

Sleep is a major factor in skin aging. SHISEIDO sleep researcher Yoko Gozu says: 'It has become clearer that it is extremely important for the skin to have a proper sleep routine: that is, a regular sleep-wake rhythm.' SHISEIDO sleep researchers Yuki Ogura and Masato Iino have also found that lack of sleep can cause collagen glycation, making it a key contributor to wrinkles.
Missing out on
sleep has
very real
consequences for
your skin
WHAT IS COLLAGEN
GLYCATION?
Lack of sleep, coupled with stress, has been found to raise the levels of certain sugars in our bodies, onto which collagen binds as it breaks down. Masato Iino explains: 'Once glycated, collagen cannot maintain its correct three-dimensional network structure and loses its original spring-like function, resulting in the loss of vital firmness and elasticity. This eventually causes wrinkles.'
SO HOW CAN YOU LOOK
LESS TIRED?
Developed specifically to combat these factors, SHISEIDO's BENEFIANCE skincare range contains a powerful cocktail of age-defying ingredients to help repay your skin's sleep debt. Here's how to make the most of it…
01

A calming bedtime ritual is an excellent way to prepare your body to get enough restorative sleep. Make your bedroom a sleep sanctuary to stimulate relaxation – think low lighting, soft furnishings and no devices – and go to bed early.
02

Gently cleanse your face, then apply

SHISEIDO BENEFIANCE Wrinkle Smoothing Contour Serum

in a swirling upward motion. It contains SHISEIDO's ReNeura Technology+™, which improves communication in the skin. This allows the algae in the Kombu-Bounce Complex to work harder to less visible fine lines, and Yuzu Seed to provide 24-hour moisturization.
03

Then, apply

SHISEIDO BENEFIANCE Overnight Wrinkle Resisting Cream

, with new Tencha R.E.M. – a strengthened rubus leaf extract combined with yarrow and high-performance hyaluronic acid – which helps skin resilient and supports your skin's natural ability to renew itself overnight.
04

Support the thinner skin around your eyes with the luxurious

SHISEIDO BENEFIANCE Wrinkle Smoothing Eye Cream

, which is an age-defying powerhouse. Using ReNeura Technology+™, stress wrinkles, crow's feet and under-eye lines look diminished in under a week.*


*Consumer tested on 103 women, aged 35-55.
While we tend to regard sleep as a luxury in today's over-optimized and scheduled world, it's as vital for our health as exercise and healthy eating. Putting in place a sleep routine that works for you and following an intensive skincare regimen to combat any existing damage will do wonders for the vitality of your skin and support your wellbeing.