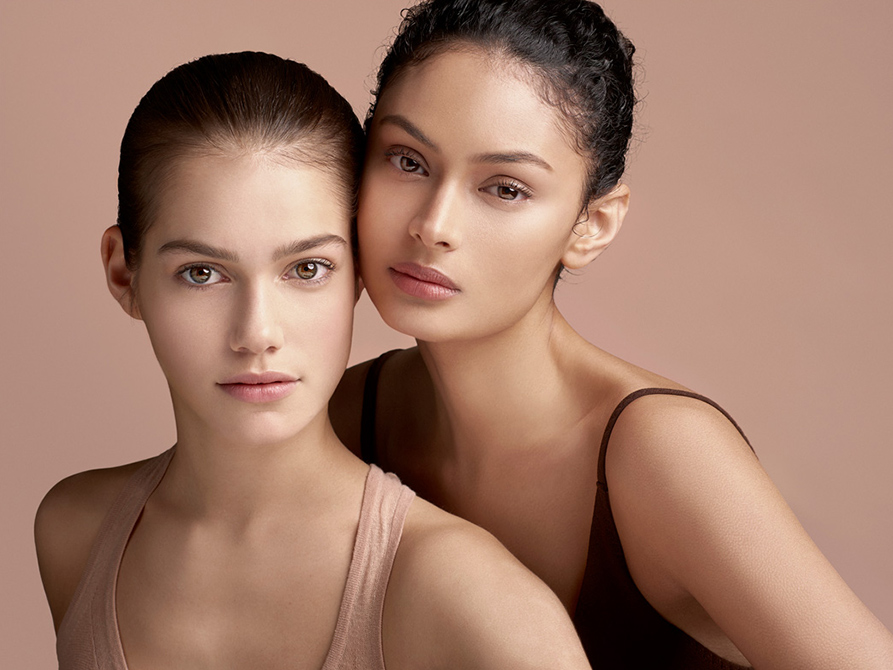 When it comes to masking skin imperfections, foundation can work wonders. But creating a natural-looking complexion takes a little effort. "Whether you want a sheer glow, a matte base or long-lasting coverage, it's imperative to consider your skin type, how shiny your skin becomes over a certain length of time, and how often you touch your face and inevitably wipe it off," advises makeup artist Sonia Deveney. "Then, match your foundation formula to this." Here's our cheat sheet to creating a flawless finish.
For a Sheer Glow
You'll need a cream or a liquid foundation formula to achieve this finish. They're super easy to blend, so applying them with your fingers works best. "If you've got problematic or oily skin, a sheer, illuminating foundation won't provide enough coverage and could look sweaty instead of fresh and glowing, so opt for a weightless semi-matte formula instead," says Deveney. Try SHISEIDO Synchro Skin Glow Luminizing Fluid Foundation for an all-over velvety veil of color.
"Blend a cream or liquid illuminator over the tops of cheekbones, Cupid's bow, brow bone and bridge of the nose to create a controlled luminosity," adds Deveney. For breakouts, dab concealer over the top. "This minimizes the overuse of concealer as foundation will disguise most problem areas first," explains Deveney. "If you've got combination skin, smooth a radiant-boosting primer all over your face before applying a sheer matte base or mix your foundation with a serum for a healthy skin finish instead." Normal to dry skin? Go for opt for foundation like SHISEIDO Future Solution LX Total Radiance Foundation which gives a luminous finish.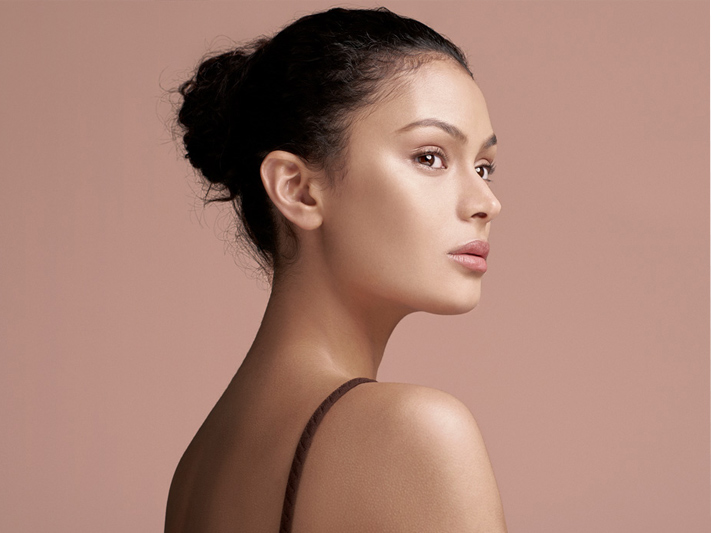 For a Matte Finish
"To start, consider how dry your skin is and add a hydrating primer, serum or rich moisturizer into the mix if needed to avoid any flakiness," says Deveney. "To create a sheer base, use a liquid mattifying formula. For more coverage, apply a heavier liquid foundation and set with a loose powder and powder puff, pressing the product into skin." Apply both with a brush for a seamless, buffed-in finish. For truly problematic skin, use an oil-free powder foundation like SHISEIDO Matifying Oil-free Compact Foundation, which minimizes pores and shine without drying out the skin.
For Coverage That Lasts
"Always apply a long-wear foundation with a brush or damp sponge," advises Deveney. "The consistency is very quick-drying, so it's difficult to achieve a smooth, blended look with your fingers." Wiping off any excess on the brush or sponge first, work the foundation into cheeks, chin and forehead completely, blending in one area at a time. "Use a hydrating base around the eyes instead then apply a concealer over the top," adds Deveney. "Likewise, if there's too much product applied to the nose, it will make your whole look appear overdone, so use the remaining product left on the brush to blend over your nose."
If you've got dry skin, steer clear of long-wear formulas. Try a sheer matte foundation such as SHISEIDO Synchro Skin Lasting Liquid Foundation, applied on top of a hydrating primer and rich moisturizer instead. "Simply set the base with powder for a longer wear," advises Deveney.